Manage Security Policies
The "Manage Security Policies" tool of PDFCool Studio makes it convenient for users to manage batch security policies, including import security policy from PDF document and edit the security policies.
Open the "Manage Security Policies" dialog
From the top menu bar, go to "Security > Manage Security Policies";
My security policies list
Show the security policies created by user or demo security policies provided by PDFCool Studio;
Import policy of an existed PDF document
Click on the button, choose a PDF document which contains security policy. Then, enter the documentí»s password in the password textbox. Finally, click on the OK button to import the PDF documentí»s security policy;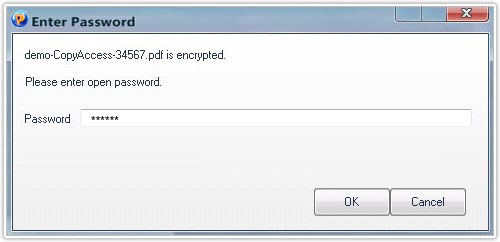 Edit the details of the current security policy
The showed details of the current security polity include Name, Description, Compatibility, Security Method, Password, and all kinds of licenses(e. g. Printing, Document Modify etc). Among which, the gray options are not editable;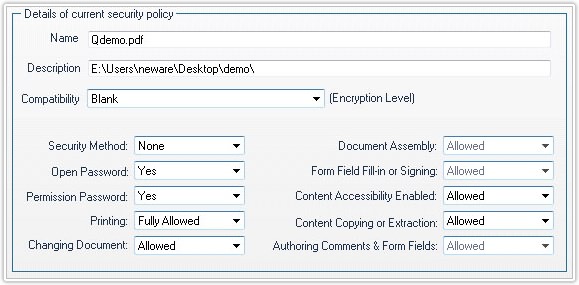 New button: Create a new security polity;
Copy button: Make a copy of the current polity;
Clear button: Clear the current polity;
Delete button: Delete the current polity.
Save button: Save the change to disk.

Copyright 1995-2014 Newera Software Technology Inc. All Rights Reserved