PDFCool Studio Help

Insert Document
"°Insert Document"± function allows the user adding all or partial pages of a certain PDF document easily to the current PDF document.
1. Open the "Insert Document" dialog
From the top menu bar, click "Document > Insert Document" menu itemӣ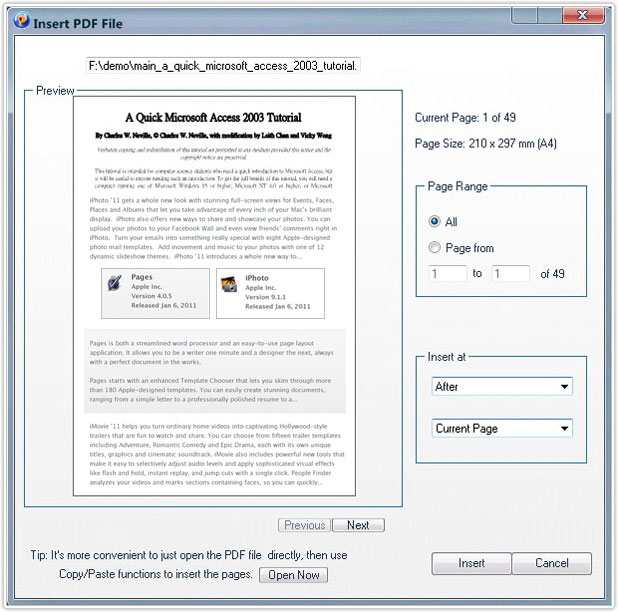 2. Choose the PDF file for inserting in the "Insert File" area;
3. Select the pages needed to insert from the Page Range;
4. Set the inserting location. You can choose to insert before of after the current page, the first page or the last page;
5. Click on the Insert button to finish.

Copyright 1995-2014 Newera Software Technology Inc. All Rights Reserved